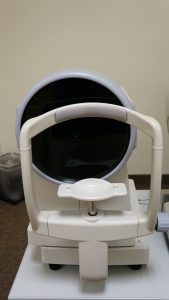 Auto-Refractor
The autorefractor is an instrument used to create a baseline prescription by sending light through the patient's eye and measuring the changes.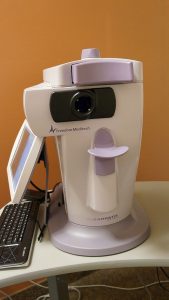 ClearPath
The ClearPath will noninvasively determine the patients risk for diabetes seven years before complications present based off of a lifetime accumulation of glucose on the back of the crystalline lens.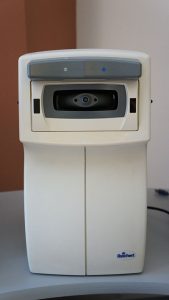 NCT
The non-contact tonometer is used to measure the patient's intraocular pressure. This instrument measures the pressure of the fluid inside the eye using a puff of air.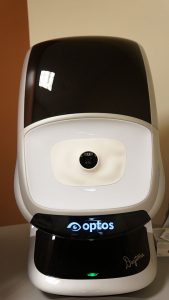 Optomap
This instrument is used in place of dilation. The Optomap is a digital photo of the retina in order to assess ocular health. The doctors highly recommend the Optomap as they can compare the images from year to year and note any changes.
Visual Field
This instrument is used to screen central and peripheral vision. It aids in detecting certain neurological conditions.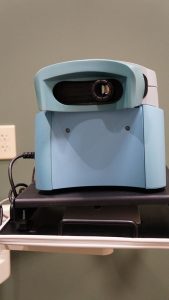 VMAX
A highly advanced instrument specifically designed to provide the patient with a digital prescription that is custom to their visual needs.